---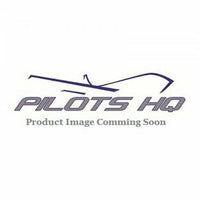 Plane Power - FAA PMA Alternator - C611501-0101 & C611501-0102 | AL12-F60C
The Plane Power AL12-F60C FAA-PMA approved Alternator is a direct replacement for Ford 12/14 volt, 60 amp Alternators typically installed on Cessna Aircraft with Continental Engines.
The Plane-Power AL12-F60C should be consider as a direct replacement for the following:
Cessna Part Number: C611501-0101
Cessna Part Number: C611501-0102
Cessna Part Number: 0750217-1
Cessna Part Number: 1570213-6
Please use the "Application" to see if your planes model is listed.
Specifications
12/14 volt
70 amp
Weight: 9 Pounds, 12.8 Ounces
Warranty: 2-Year Limited
*Aircraft electrical system will be limited by existing wiring and output breaker not to exceed 60 amps. The Plane-Power alternator can produce all 70 amps if proper size wiring and circuit breaker is installed and approved.