---
Product Promotions
Posted by Onis Wilson on
Enjoy SiriusXM Radio with your new Lightspeed headset. Now until June 30, 2020 you'll receive a SiriusXM gift card with the purchase of any Lightspeed ANR headset. Whether you fly low and slow or high and fast, SiriusXM Radio provides you with the entertainment you and your passengers will enjoy. New Lightspeed owners may also apply the gift card towards SiriusXM Aviation Weather instead of SiriusXM Radio. Terms and Conditions: 1.  Purchase one of the Following Lightspeed Aviation ANR Headsets. Lightspeed - Zulu 3 ANR Aviation Headset Lightspeed - Tango, Wireless ANR Aviation Headset Lightspeed - Sierra ANR Headsets 2.  Fill...
Read more → About Lightspeed Aviation and SiriusXM Promotion
---
Posted by Carl Helka on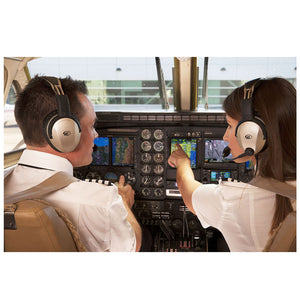 Whether you're a flight instructor making flying safer and enriching the experience of new pilots, or a professional pilot helping corporations and nonprofits achieve their missions, Lightspeed Aviation and Pilots HQ wants to reward you for the hours you spend in the air, and the care and skills you exercise in your profession.That's why we are offering a special rebate of $100 when you purchase a Zulu 3 or Tango Lightspeed Aviation headset.We know you'll be delighted with your purchase and hope you'll share your appreciation for Lightspeed products to your students. Getting your rebate is easy. Purchase the Lightspeed...
Read more → About Lightspeed Aviation - Flight Instructor and Pro Pilot Appreciation Program