---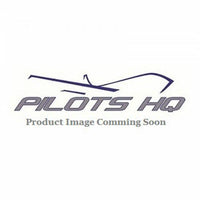 The GA-12 individual flotation device is a single cell, Lightweight vest is ideal for inland and near shore operations where an FAA approved life preserver is not required. Provides 17lbs. buoyancy.
Inflated Buoyancy

17 lbs. (76 Newtons) minimum

Inflated Volume

485 cu. in. (8 liters) minimum

Approvals

USA FAA TSO-C72b

Category

Individual Flotation Device for Adult/Child Use

Weight of wearer

35 lbs. (15.91kg) and above

Inflatable Buoyancy Cell

Material

Construction

Inflation System

Single Cell

Urethane Coated Nylon, Flame Retardant

RF Heat Sealed Seams

Manual CO2 Inflator and an Oral Inflation Tube.

Color

Passenger Yellow

Environmental

 

Temperature

Functional Range:  -40 to 140 oF (-40 to 60 oC)

Storage Range:  0 to 120 oF (-17.8 to 48.9 oC)

Humidity

Functional Range:  Up to 95% Relative Humidity

Storage Range:  Up to 70% Relative Humidity

Altitude

-2000 to 45,000 feet above sea level

CO2 Gas Charge

1 x 0.035 lbs. (1 x 16 grams)

Packaging

Flame Retardant 4 mil Polybag with Tear Open Strip.

Options Available

·      Water-activated light. TSO-C85 Approved

Service Life

Indefinite if unit continues to pass periodic maintenance inspection.

Frequency of Inspection

Every 12 months.