---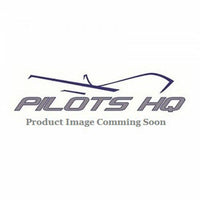 This twin cell vest comes in a heavy-duty pouch engineered especially for use in helicopter tour operations. Pouch pack design buckles around the waist for constant wear. The life preserver can easily be pulled out and donned over the head with one quick motion, using a single hand.
MODEL KSE-35HC2L8 SPECIFICATIONS

Inflated Buoyancy

35 lbs. (150 Newtons) minimum

Inflated Volume

970 cu. in. (16 liters) minimum

Approvals

TSO-C13e approved.

Category of Preserver

Adult – Constant Wear

Weight of wearer

90 lbs. (40.8 kg) and above

Inflatable Buoyancy Cells

Material

Construction

Inflation System

 

2 Independent Cells

Urethane Coated Nylon, Flame Retardant

RF Heat Sealed Seams

Manual CO2 Inflator and an Oral Inflation Tube in each Buoyancy Cell.

Color

Passenger Yellow

Environmental

 

Temperature

Functional Range:  -40 to 140 oF (-40 to 60 oC)

Storage Range:  0 to 120 oF (-17.8 to 48.9 oC)

Humidity

Functional Range:  Up to 95% Relative Humidity

Storage Range:  Up to 70% Relative Humidity

Altitude

-2000 to 45,000 feet above sea level

CO2 Gas Charge

2 x 0.035 lbs. (2 x 16 grams)

Survivor Locator Light

Water-activated. TSO-C85 Approved.

Packaging Options

·   Standard Flame Retardant Fabric Pouch with Metal Snap Fastener Closures

·   Heavy Duty Flame Retardant Fabric Pouch with Velcro Closures.

Options Available

·      Whistle

·      Retroreflective Tape

Service Life

Indefinite if unit continues to pass periodic maintenance inspection.

Frequency of Inspection

Every 60 months.