---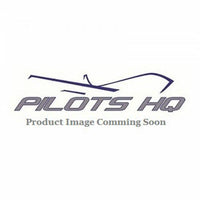 TE Connectivity - MATE-N-LOK Connector, Socket, Pre-Tin, AWG 24-18 Insulation Max 1.52-2.54Mm | 60617-1
The Tyco AMP 60617-1 Terminal is a MATE-N-LOK socket contact for wires AWG 24-18. The socket is made of brass with pre-tin plating on the mating area and carries 250 VAC, 13A rated currents.
Product Type Features:
Product Line: Commercial MATE-N-LOK
Product Type: Contact
Termination Method to Wire/Cable: Crimp
Wire/Cable Type: Discrete Wire
Industry Application: Standard, TESTANDMEASURE, TMPOWERP, TMWIRE2BOARD
Electrical Characteristics:
Contact - Rated Current (A): 13
Operating Voltage Reference: AC
Operating Voltage (VAC): 250
Body Features:
Wire Range (mm [AWG]): 0.20-0.80² [24-18]
Contact Diameter (mm [in]): 2.13 [0.084]
Contact Features:
Contact Type: Socket
Contact Plating, Mating Area, Material: Pre-Tin
Contact Base Material: Brass
Industry Standards:
RoHS/ELV Compliance: RoHS compliant, ELV compliant
Lead Free Solder Processes: Not relevant for lead free process
RoHS/ELV Compliance History: Always was RoHS compliant
Conditions for Usage:
Accepts Wire Insulation Diameter, Range (mm [in]): 1.52 – 2.54 [0.060 – 0.100]
Applies To: Wire/Cable
Packaging Features:
Packaging Method: Loose Piece
Other:
Comment:
Extraction Tools
-Pins: No. 1-305183-1 (IS 7158)
-Sockets: No. 1-305183-2 (IS 7158)
-Pins and Sockets: No. 465644-1 (IS 7211). 
Insertion Tools
-No. 455830-1 (IS 7984) 
-Use Hand Tool No. 90123-5 for 1.09-1.90 [.043-.075] insulation diameter.