---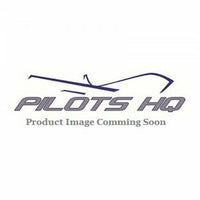 Royco - 49 General Purpose Extreme Pressure Grease, 400 Lb. Drum | MIL-DTL-23549D
Stock up on high-performance ROYCO® 49 extreme pressure general purpose grease. Compounded with highly refined mineral oil in a non-soap thickener, this gray/black colored grease contains microfine molybdenum sulfide, giving it excellent extreme pressure load carrying capability. It also has special additives for outstanding protection from salt water corrosion and resistance to oxidation.
High pressure operation
Wide temperature range operation (normal high temperatures 350 degrees Fahrenheit or 177 degrees Celsius; brief exposure to temperatures up to 400 degrees Fahrenheit or 204 degrees Celsius)
Contact with high pressure steam or salt water
ROYCO 49 extreme pressure grease is commonly used in marine and naval applications such as naval carrier catapult pad and elevator bogie lubrication.