---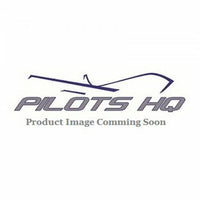 Pacific Scientific - Tensiometer, Dial Indicating - 1/16 to 1/4 & 10-150 lbs | T5-2002-101-00
The familiar T5 Tensiometer is a low cost, highly accurate, precision instrument giving cable tension readings covering a wide range. In use, each T5 instrument is calibrated at the factory and is provided with its own calibration chart for the simple conversion of readings into pounds- tension. The charts shown, indicate the riser which must be used to accommodate the various cable sizes and tensions. The T5 is a small, lightweight, precision instrument, durably constructed for long accurate service. T5 – Series Features:
ACCURATE AND RELIABILITY: There is no temperature error in a Pacific Scientific Cable Tensiometer. No preliminary adjustments on the are necessary. This durable instrument may be used continuously without resetting or checking. Extreme heat or bitter cold does not affect the accuracy of indicator readings. One instrument is usable on many cable sizes with absolute accuracy.
Small Size: The small size of this instrument permits entry through small openings, and permit accurate readings on cables located in confined areas difficult to reach.
Easy To Use: The entire operation of testing cable tension can be done with one hand in a matter of seconds.
Secondary Control Cable Tensiometer: Practice has proved that improve accuracy of readings is obtained, and the safety factor improved when the service operator is provided with two Tensiometers. One for high tensions, and particularly one for secondary control systems, where low tensions predominate.