---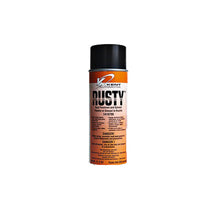 Fast-acting penetrant for tough rust and corrosion. Contains graphite and molybdenum disulfide for high-pressure solid lubrication to prevent parts from seizing.
• Quickly frees rusted parts
• Capillary action penetrates heaviest rust
• Avoids torch use – chemical additives break the bonds between metal and corrosion
• Speeds repairs – extension tube reaches inaccessible areas
• No CFCs, silicone or chlorinated solvents
• 16 oz. can size; 11.5 oz. net wt.
Recommended for difficult areas such as exhaust systems, hood release cables, lug nuts, manifold bolts/studs, shock absorbers, special fasteners/clips and transmission/clutch/brake cables.