---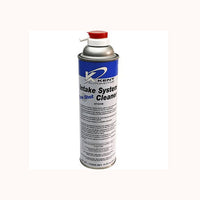 Fast-acting, powerful cleaner for modern fuel-injected intake systems and older carbureted vehicles.
• Safe on fuel-injected and carbureted systems
• Will not harm oxygen sensors or catalytic converters
• No CFCs or chlorinated solvents
• 10% VOC
• 20 oz. can size; 14.25 oz. net wt.
Cleans throttle plates, idle air control valves, plenum chambers, throttle bodies, carburetors, linkage, chokes and cables. Removes carbon, varnish, gum and other deposits to maintain air flow and original performance.
 KT15106
 One Shot Carburetor and Air Intake Cleaner 14.25oz
 Engine Cleaner
 Aerosol
 14.25 Oz.
 Clear
 Not available
 Aerosol
 47131828
 Yes