---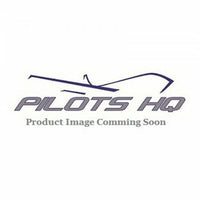 JFM Engineering  - miniMasterCharger Aircraft Lead Acid & Ni-Cad Battery Charger, Analyzer | 9891601001
Don't rely on guesswork when it comes to your critical aircraft batteries. The MiniMasterCharger (9891601001) from JFM Engineering is an intelligent battery charger and analyzer that's specially designed for small rechargeable battery systems (0 to 10 A-hr.). The MiniMasterCharger charges, trickle charges and analyzes (discharges) sealed lead-acid, nickel-cadmium and other rechargeable batteries. It satisfies the requirements of these smaller batteries and has safety interlocks that protect the battery, charger and operator from reversed polarity connection, open circuit (no load), short circuit and overvoltage conditions.
Multiple Modes of Operation:
Constant Current Charge (dual and single rate)
Constant Current and Float Charge,
Constant Current and Peak Stop Charge
Automatic Discharge (analysis)
Resistance Discharge (analysis)
Full Discharge (deep cycle)
Other Features and Benefits:
Simultaneously monitors voltage and current with two large LED digital meters
Stores battery test profiles (nonvolatile)
Monitors battery temperature
Microprocessor based timer with HH:MM and MM:SS timing selection
Interfaces to BTAS16 computerized battery test system to monitor, program and control
Suggested Accessory: We recommend the VCM-100 to simplify the task of testing and calibration the Charger-Analyzer.