---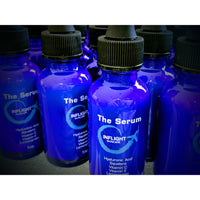 INFLIGHT SKINCARE - Signature Serum - is a boutique, handcrafted facial serum created for Flight Attendants by a Flight Attendant.
A remarkable serum that has gained cult status among Flight Attendants because of its unique ability to hold 1000 times it's own weight in moisture within the skin. Three of the best antioxidants for the skin - Vitamin C, Alpha Lipoic Acid and Vitamin E - are added to create skin that will look and be plumper, with fine lines less noticeable.
Feel baby soft, hydrated and comforted all day long in the driest cabin air.
Also great for dry climates and mature skin types.