---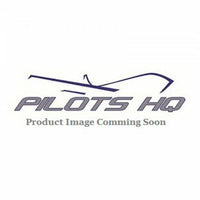 BUY A BOX OF 100 (CICA100) FOR EXTRA SAVINGS!
Individually packaged aerospace-grade fabric wipes premoistened with our purified water-based formula - contains isopropyl alcohol (not harmful ethyl alcohol) and proprietary ingredients that are safe on all sensitive optics and specialty coatings.
Remove residue, smears, dirt, fingerprints, grease, grime and gunk. Fast and effective. No drips, no streaks, no film.
Pilot-approved product used by major airlines is now available to the public.
Clean larger and/or multiple surfaces like big-screen TVs, desktop displays and monitors, all touchscreens, laptops, iPads, etc.
Proudly made in America. Our No-Risk Guarantee: If your iCloth experience is not 100% positive we will make it right or refund your money.
Top 5 Reasons to Buy iCloth Avionics Cleaning Wipes:
5. Our individually-wrapped cleaning wipes are designed to instantly clean flight deck avionics, larger monitors & multiple touchscreens. One step. No drips, no mess, no hassle.
4. The iCloth Avionics liquid formula has been perfected over the past decade to cut common grease, dust and static in one fell swoop. Our components and manufacturing facility are top of the line: you get top quality delivered in each and every pouch.
3. Our "Just-Damp" liquid ratio cleans effectively and evaporates quickly, eliminating the tell-tale streaks that other, wetter wipes can leave behind.
2. With iCloth Avionics, you get all the good stuff but none of the bad stuff: no damaging NPEs, ethyl alcohol, silicone or ammonia. That means our products protect the clarity and response capacity of all your sensitive surfaces -- even the ones with specialty coatings and screen protectors.
1. Once you start experiencing crystal clear optical surfaces you will begin to appreciate your state-of-the-art electronics and instruments in all their glory: the way they were intended to be. You will become obsessed with making them look great. Don't say you haven't been warned!
Available in Singles (CICA001) and in money-saving boxes of 100 (CICA100).