---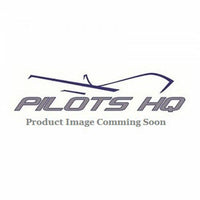 Halon-alternative Halotron® 1 (HCFC Blend B) fire extinguisher Model B394TS meets the FAA-approved minimum performance standards in report DOT/FAA/AR-01/37 and is accepted for use on-board aircraft.

Just like Halon 1211, Halotron® 1 expels as a rapidly evaporating liquid and leaves no residue. It effectively extinguishes Class A, B and C fires by cooling and smothering and it will not conduct electricity back to the operator.

For aircraft with compartment volumes greater than or equal to 253 ft3 (ventilated) or 770 ft3 (non-ventilated).
Specification
Agent Weight: 5.50 lb. / 2.495 kg
Gross Weight: 9.3 lb. / 4.224 kg
Discharge Range: 9-15 ft. / 2.7-4.6 m
Discharge Rate: 9 sec.
Height: 15.0 in. / 38.1 cm
Width: 5.1 in. / 13.3 cm
Cyl Dia: 4.3 in. / 10.9 cm
UL Rating: 5B:C
Bracket: Double Strap