---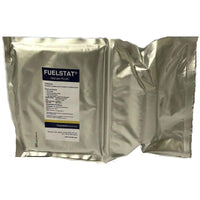 Expired Lot# FHR8-2_SINGLE_HR-2-011-281
Expiration Date: 7/12/2018
Single Test
Complies with ASTM D8070-16
The Fastest and most accurate microbiological fuel test kit on the market.
The pregnancy-style test is simple and easy to use, anyone can do it
Tests are preformed on site with results in 10 minutes, no need to send samples to a lab.
IATA recomends to test aircraft fuel tanks at least once per year.
The recomended fuel test kit in many aircraft maintenance manuals, including Boeing and Airbus.
Tests for H.res, bacteria and other fungi.