---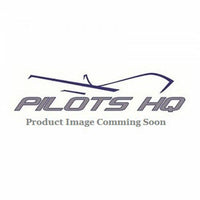 DeoxIT - Shield Liquid Contact And Connector Protector 118 ML Bottle | S5L-4A
DeoxIT Shield S5L Liquid is a contact lubricant and protectant for metal surfaces that is oxidation and corrosion deterrent. This product improves conductivity and maintains optimum signal quality.

DeoxIT Shield also reduces wear and abrasion, arcing, RFI and intermittent connections, and improves connector performance/reliability. Ideal for severe environments.

On oxidized surfaces, pre-treat with DeoxIT contact cleaner. Temperature range: -34°C to +210°C.
Flushing Action, Slow Dry and Safe on Plastics.
DeoxIT7 SHIELD S100L concentrate has 0.0% chemical cleaning action.
Ideal for severe environments (humidity, salts, pollutants, sulfur, etc.)
Excellent protection, good conductivity enhancing, excellent lubrication.
Creates a long lasting barrier against oxidation and corrosion.
No ozone depletion.
Reduces intermittent connections, arcing, RFI, wear and abrasion.
Cleaner Audio - Clearer Video - Reliable Data.