---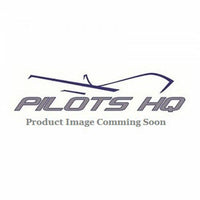 Champion - Assembly and Timing Kit | Slick T-100
Are you facing down a slick magneto overhaul? Be prepared with this all-inclusive Champion Slick T-100 slick magneto overhaul kit! When do you need an overhaul? Slick magnetos require overhauls during an engine overhaul, if you're hit by lightning or if the engine suddenly stops. This magneto overhaul tool kit has what you need for a complete magneto overhaul that fits Unison Industries L-1037 and L-1363B service manual standards.
This convenient kit includes 15 tools. There's a bearing puller, timing plug, timing pin, assembly fixture, puller, wedge extractor and more. With the right tools, your overhaul will be greatly streamlined and easy. In addition to saving valuable time, you'll also save money by purchasing a complete kit, rather than having to assemble all the individual tools and parts. Looking for a slick magneto timing tool? It's in there.
The T-100 assembly and timing kit (for rebuilding slick magnetos) is for field-repairable Slick 4300 and 6300 Series magnetos.