---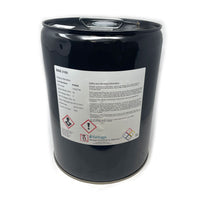 B&B 3100 should be applied to all engines in compliance with instructions outlined in applicable T.O.s and engine manufactures technical manuals. Consult engine manufactures technical manuals for blanking off or disconnecting air bleeds and protecting sensing devices from moisture.
For engine gas path cleaning mix 1 (one) part BB3100 with 4 (Four) parts water. B&B manufactures various size models of patented application equipment pre-set to deliver a 4 (four) to 1 (one) mixture into all size turbine engines.
After application, rinse with water (using same procedure as chemical application) until discharge water from tail pipe is clear.
B&B Tritech - Compressor Wash Product Specifications:
UOM:Pail
Size : 5Gal
Manufacturers P/N : BB3100-5GL
Mil Spec :  MIL-PRF-85704 Type I