---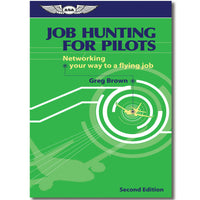 Increase your career rate of climb. 
This book includes pilot resumes, cover letters, interview preparation and much more.

Addresses everyone from aspiring pilots to transitioning military aviators and old pros changing jobs or careers.

Shows how to develop those all-important inside contacts who can help you more quickly achieve your dream flying job.