---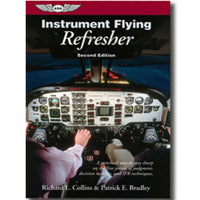 IFR is a thinking game, and the authors emphasize ways of avoiding mental lapses that can turn simple difficulties into lethal crises:
Making sure you're fuel-safe when your destination is at minimums.

Recognizing and thinking through the dangers of nighttime and circling approaches.

Shifting strategies and tactics when the winds aloft misbehave.

Avoiding the traps of the missed approach: before, during, and after.

Choosing right when you're number one for takeoff and a thunderstorm is approaching the field.

Staying on top of equipment needs, quirks, and failures.