---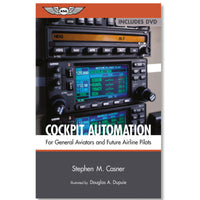 Provides basic common sense instruction in the use of cockpit automation equipment prevelant in today's fleet of GA airplanes, with emphasis on the Garmin G430.Includes bonus DVD.
It 

provides hands-on experience with cockpit automation in the airplanes pilots are flying today.

Each chapter ends with a practice session that can be used in a simulator program or an airplane at the local flight school.