---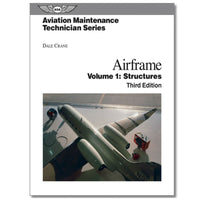 Dale Crane's AMT Series is the essential resource to pass the FAA Knowledge Exams for Aviation Maintenance Technicians.
 The curriculum meets 14 CFR Part 147 requirements and Subject Matter Knowledge Codes from the FAA mechanics knowledge tests.

A study guide is included within each textbook in the form of study question sections.

This volume is in its Third Edition and has been updated to today's practices and procedures, now featuring full-color illustrations throughout.