---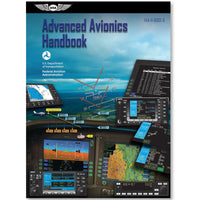 The FAA's guide to help you master today's sophisticated cockpits.
Provides general aviation users with comprehensive information on the advanced avionics equipment available in technically advanced aircraft (TAA).

Readers will learn the "knob-ology" associated with operating cockpit-computers.

Essential skills checklists and summaries conclude each chapter for a comprehensive review and quick-check reference.