---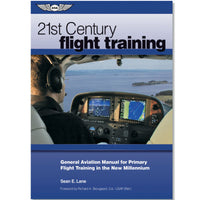 A powerful new resource for flight instructors and their students, with insights into the challenges of training in the new millennium.
The book introduces new training models.
It teaches all the primary flight training maneuvers from the perspective of an examiner.
 It discusses core concepts such as flight phases, task prioritization, proficiency segments for performance maneuvers, as well as visual situational awareness.