---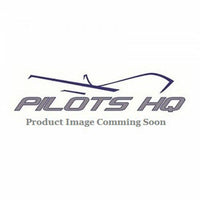 TE Connectivity - Ring Tongue Terminal AWG 16-14 Insulation Max 2.92mm Stud M4 | 320565
The Tyco AMP 320565 Terminal is a closed barrel, ring tongue terminal for wires AWG 16-14. It has a Pre-Insulated Diamond Grip (PIDG) body made from copper with a tin finish, and blue nylon insulation.
Product Type Features:
Terminal Shape: Ring Tongue

Receptacle Style: Straight

Body Style: PIDG

Barrel Type: Closed Barrel

Wire/Cable Type: Regular Wire

Insulation: Yes

Insulation Support: Insulation Support

Insulation Diameter (mm [in]): 2.92-4.32 [.115-.170]

Stud Diameter (mm [in]): 4.34 [0.171]

Stud Size: 8 [M4]

Shape: RING-041

Heavy Duty: No

Material: Copper

Finish: Tin

Color: Blue

Insulation Material: Nylon
Electrical Characteristics:
Termination Features:
Wire/Cable Size (CMA): 2,050 – 5,180
Body Features:
Wire Range (mm [AWG]): 1.25-2.00² [16-14]

Tongue Material Thickness (mm [in]): 0.79 [0.031]
Industry Standards:
Government/Industry Qualification: No

RoHS/ELV Compliance: RoHS compliant, ELV compliant

Lead Free Solder Processes: Not relevant for lead free process

RoHS/ELV Compliance History: Always was RoHS compliant

Conditions for Usage:

Temperature Range (°C): 105

Packaging Features:

Packaging Method: Loose Piece
Other:
Brand: AMP

Comment: Available On-Tape for Automatic Termination.