---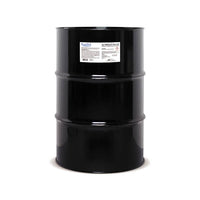 Rustlick™ ULTRACUT® Pro CF - 55 Gallon | 83355
ULTRACUT® Pro CF is a chlorine free premium water-soluble oil with maximum bioresistance specifically formulated for heavy-duty applications of ferrous/nonferrous metals, aluminum, titanium, brass, bronze and copper.
ULTRACUT® Pro CF outperformed leading competitors' products in bacteria and fungal control in an independent study. This new coolant is for the savvy customer looking for the best sump life and the highest levels of machining performance. ULTRACUT® Pro CF is a great choice for customers with existing bacteria or fungus problems.
ULTRACUT® Pro CF is FORD approved, TOX # 184383.