---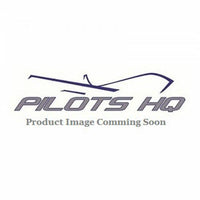 GENERAL INFORMATION
ROYCO 22MS is a smooth, gray - black colored synthetic oil based grease that is compounded with micro fine graphite and molybdenum disulfide for enhanced extreme pressure load carrying performance.

ROYCO 22MS is compounded with additives to provide corrosion resistance, oxidation stability, rust protection, and water washout resistance over extreme temperature ranges.
APPLICATIONS
ROYCO 22MS is recommended for use in applications where severe operating conditions may include temperatures as high as 450 °F and as low as -65 °F, low speeds, high loads, extreme pressures on sliding surfaces, splines, ball screws, and anti-friction bearings where the graphite and MOS2 may provide an added measure of protection against seizure in the event of inadequate lubrication due to extreme temperatures or mechanical spread out of the lubricant.
APPROVALS:
ROYCO 22MS meets all requirements and is qualified against MIL-SPEC: MIL-G-81827A.