---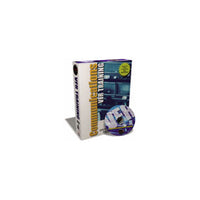 E-Publishing GroupComm1 Radio Simulator was developed to fill a gap in the pilot training syllabus -- it teaches new pilots the art of talking professionally with Air Traffic Control. New pilots find this task to be extremely difficult, and most veteran pilots will tell you that it is the hardest part of learning to fly.

The Comm1 Radio Simulator software allows the student pilot to practice talking to ATC in the comfort of his/her own home instead of learning while trying to control an airplane. Comm1 features practice exercises that simulate actual dialogue with ATC and cover every situation the pilot will ever get into.

The Comm1 Radio Simulator has sold over 50,000 copies since its debut in 1998, has won numerous awards, and remains the best-selling training program in the aviation industry.
Comm1 VFR Radio Simulator Features:
Each lesson contain a Briefing which explains why and how each type of communication is used.
In the practice exercise, the student has to determine the correct radio frequency to use using the provided standard reference materials, then tune in the frequency into the radio "stack."
After the radio is tuned in the simulation starts. Typically a controller will call you and you'll need to say the correct response out loud into your microphone. If the response is correct, the conversation continues. If incorrect, you'll be corrected and prompted to try again.
During the Debriefing, you'll be able to listen to how you sounded with the controller.
Comm1 VFR Radio Simulator System Requirments:
PC:
Operating System: Windows 2000 Service Pack 4, Windows XP Service Pack 2, Windows Vista
RAM: 384MB
Screen Display: 800X600,
16 bit color
CD-ROM drive
Avail. space on HD: 6MB
Audio capabilities: Speakers, microphone or Comm 1 Headset
Macintosh:
Operating System: Mac Systems up to OS X 10.4.9 (not the current OS for Macs)
RAM: 512MB
Screen Display: 800X600, thousands of colors
CD-ROM drive
Avail. space on HD: 6MB
Other: Speakers and microphone