---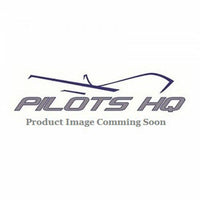 A unique dual impedance ENC headset for use in civilian and military style aircraft.  Ideal for fleet operation
Features:
Battery Power Module - One 9 volt battery for up to 25 hours of operation
New Comfort gel, undercut ear seals
Hi-Low Impedance Switch.
Increased attenuation with ENC activated, additional 17-22dB.
Pilot Selectable Automatic-Shut Off Feature Included.
Patented flex/wire boom with M-101 Dynamic Microphone.
Volume control with detent settings adjusts to preferred listening level.
Weight (without cord assembly): 24 oz.