---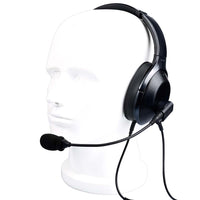 Transform your headphones into an aviation headset with the Crystal Mic!
The Crystal Mic XS model works with any headphones with a 3.5 mm female audio socket such as the Sony MDR 1000X and Sennheiser HD 4.50 BTNC.
Removable swiveling microphone works on both earpieces (magnets included for both earpieces).
High Gain Microphone
Top Quality aviation ANR headset performance at a fraction of the price!
Allows you to use your favorite set of headphones
Attaches to headphone cup with an adhesive magnet, no permanent alteration required and can easily be moved from one set of headphones to another.
Comes with a 3.5mm male to 2.5mm male adapter for use with many other headphone models.